FREQUENTLY ASKED QUESTIONS
for Senior Portraits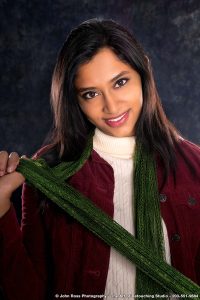 BEFORE THE SHOOT
• How do I book a session?
You can give me a call or shoot me an email.
• Do I need to book in advance?
Accommodating shoots needs to be scheduled. Booking four weeks in advance will give me enough time to prep for your ideal location, wardrobe, styles, and any other logistical planning concerns you might have. If you need it sooner, give me a call anyway. I may be able to get you in.
• Will we do an outdoor shoot or an in-studio shoot?
The shoot is all up to you and the look you want us to go for. We can always prep for some studio time indoors, or go on an adventure and take advantage of natural daylight by shooting on location. Just let me know and we'll get to work.
• Can we shoot at my school?
Maybe, and quite possibly. We will need to get the right permission, but if you want to have your portrait done in the locker room or on the field after school, there really isn't any reason why not.
• Can you do dramatic sport shots like I've seen online?
Absolutely! I really should do something like this and put it on the website. If you look at the bottom of my Retouching Portfolio you will see that I can do whatever I want. I just haven't had the opportunity to do this for any seniors. The cost is extra, but let's discuss it.
GETTING READY
It's only natural to get excited before a photo shoot, but don't forget to get plenty of sleep the night before! You should avoid any drastic changes to your hairstyle right before your photo session too—you wouldn't want to see your photo and barely recognize who you are.
Make sure you pick the right clothes that you're comfortable wearing, and being seen in for years to come. Go for looks that flatter your body type, and if you're too self-conscious about your arms, then avoid sleeveless shirts and tank tops. If you're worried about breakouts and nasty blemishes, I've got you covered—those will be retouched during the final editing phase after the shoot.
It's important that you feel at your best in your outfit as your confidence shows in your photos. Because solid colors photograph best, leave those busy patterns and company logos in the drawer. The same goes for distracting jewelery.
AT YOUR PHOTO SESSION
• How long will the session take?
Depending on the complexity of the look you want to go for, photo sessions can go from 20 minutes up to 2 hours.
• How do I pose?
I normally don't want to pose you as that would probably end up with you in an unnatural position that's not really you. Don't worry too much about it! I do my best to make my clients feel as relaxed as can be so that your natural behavior, mannerisms, and personality will shine forth. It might sound cliché, but seriously, just be yourself and have a heck of a good time. If you want ideas, just do a Google Search and practice in the mirror.
• What will I wear?
In general, it's best to stick with darker colors as this will highlight your eyes and your brilliant smile rather than your clothes. If you want to wear lighter colors, stay clear of the ones that match your skin tone if you don't want to look too washed out.
• Anything Else?
You may also want to forego the wacky colors in favor of the ones that help bring out the color of your eyes. For instance, a grey shirt complements blue eyes, while earthy tones are complimentary to brown or green eyes.
Jewelry can be distracting if you wear statement necklaces or elaborate earrings. If you are a female and must wear earrings, they should be studs. Try to keep it simple and subtle.
Bring a towel for sweat, as excess shine on the face is troublesome. If you are a female, it would help if you could bring some type of light foundation or powder.
AFTER THE SHOOT
• When can I see my photos?
Session editing normally takes 2-3 business days. I'll take the time to go through and find a selection of the best images and give them a quick once over to ensure they are sharp and presentable. You can then review the samples online, and choose the ones you like the best.
• When can I see my final images?
After you have chosen the images you want retouched, this part involves in-depth retouching of blemishes, breakouts, stray hairs and distracting elements in a photo. We'll make your features pop and bring focus where focus needs to be. Don't fret—I always make sure that edits are done subtly so that you still look your own beautiful and natural self.
• How can I order my photo prints?
I will contact you to let you know once your final images are ready, and then you can order your prints from me.
Learn More about High School Senior Photography in New Haven, Connecticut.